Unlock the power of the gut-brain axis
Unique gut-brain probiotics that support mental and
neurological health.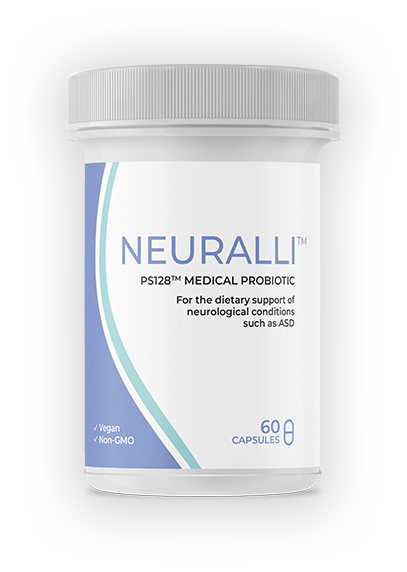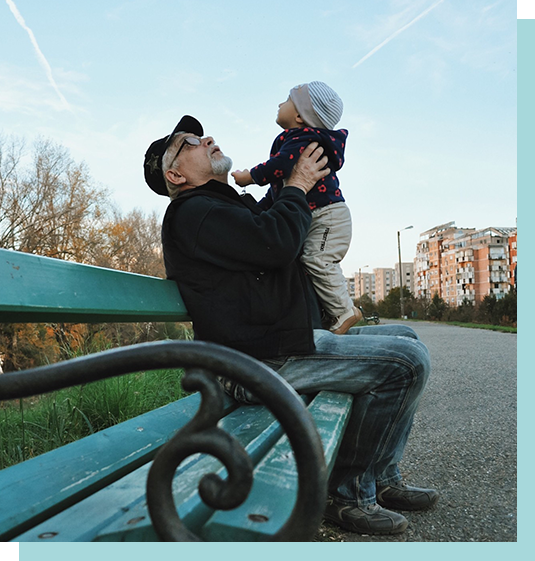 The first gut-brain medical probiotic.
L. plantarum PS128 provides health benefits for people with neurological conditions such as PD and ASD.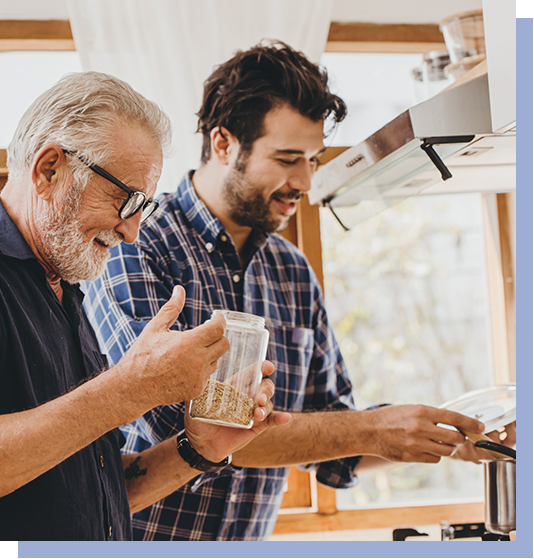 Clinical science behind Neuralli
Neuralli is powered by the unique probiotic strain L. plantarum PS128.

PS128 has been studied as an add-on therapy for Parkinson's disease. After three months participants reported significant improvements in motor symptoms, "off" time, and in their quality of life.

Neuralli is formulated at a 60 billion CFU dose of PS128, the same dose used in clinical studies.




My husband has Parkinson's and takes two of these a day. They really help him move better. He also sleeps better. If he cut back to one he notices a difference in how he moves not quite as well. We are definitely sold on it!
Julia M.
Good customer service, had product within 3 days after ordering. Have been taking PS128 for about 6 weeks now with two pills daily. Hoping to see some improvements in sleeping and movement as I've had Parkinson's for some time now. Does seem to improve the small amount of levadopa I'm taking by extending its effects. Hoping for more benefits in the next 6 weeks with improved sleeping and movement.
T. Ensman
My husband has Parkinson's & we have long known about the brain-gut relationship. Having tried many different products & not noticing any difference, we feel that PS128 has made a difference in his regularity & evened out his mood. For him, this has been a great product. We feel it is well worth the price.
Also, the company is reliable & has great customer service.
K. Mross
PS128 has helped me, with digestion and also with movement issues. I have Parkinson's Disease.

Ann Goldberg
I bought this for my husband who had Parkinson's disease. To date, his back pain has been alleviated, he is able to stand up from his chair without issue now and just today, he has regained the ability to cut his food without issue. We are so excited to see what is yet to come. He has taken this for 4 weeks to date.

S. Ishmael
This probiotic has dragged me out of a deep depression that has been a chain around my neck for years. My limb tremors have slowed down a bit. It has also aided in "normalizing" my digestive system. These are but a few of the positive results I have experienced with PS128. I am hoping that they will continue!!
L. Russell
This probiotic has immediately given me a lift. I'm autistic and have several gastrointestinal issues. This probiotic reduced my amount of painful cramping and other GI issues. I am absolutely grateful to Bened for creating this. I feel so much more independence and confidence. It has been life changing.
A. Salter
I have 2 Grandsons, one with ASD the other a TBI. The PS128 certainly makes a difference to their behaviour and gives them the opportunity to integrate into community better. We live in Australia and hope the PS128 will become more readily available over here although the speedy shipment from Solace has been great and the care taken with the packaging.

A. Walmsley
I have enjoyed this specialty probiotic - benefit of helping with anxiety, sleep and endurance performance sports! I mainly take it for triathlon, and race results have been amazing this year. We are at the tip of the iceberg on how important gut health is, and this is fascinating to see how it can impact so many systems in our body.   Customer service has been great and very personable!   I can't wait for more and more research to come out on this.

E. S
PS128 was the best for my autistic son. For many years we tried everything, 17 months now, his behaviour has been provided so much responses to environment, surroundings and happier. I'm not thanked enough for it!
L. Tsai
Bringing gut & brain into balance
Hidden away in your gut is a diverse ecosystem of trillions of bacteria, fungi, viruses, and other microorganisms - the microbiome.

A healthy microbiome supports healthy gut function and so much more. It can even help to balance brain chemicals for better attention, sleep, mood, and movement.

When you're dealing with a neurological condition, you can't trust just any probiotic on the shelf to help bring mind, mood and movement back into balance. Only specific strains can do that. Bened Life is dedicated to promoting neurological and mental health with unique brain-focused probiotics that are backed by clinical science.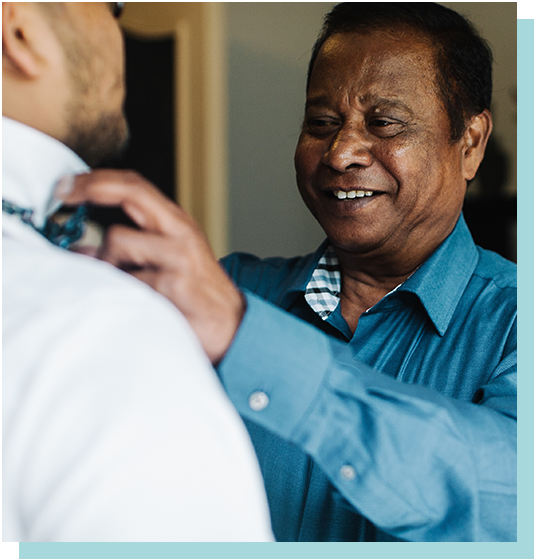 It's easy to find out if Neuralli works for you
Pre-order 3 bottles of Neuralli.

Take 2 capsules a day.

Do this for three months

See what differences you notice in mood or movement.
While taking Neuralli, you may notice shorter "off" times, easier hand movement, improved mood, better sleep.
Continuous and regular use of Neuralli provides the best results.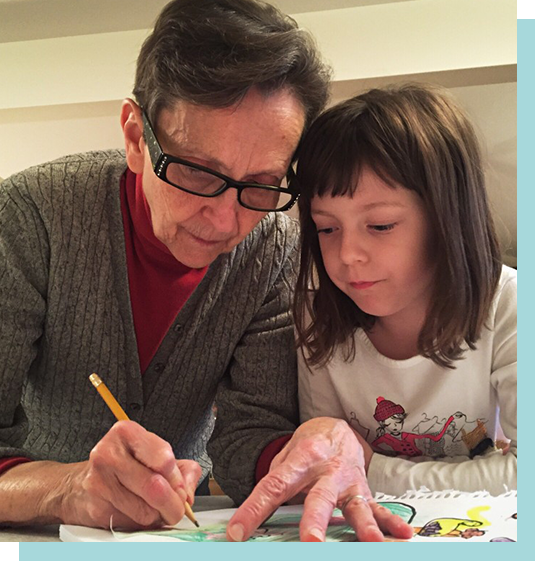 Neuralli can be taken as easy-to-swallow capsules or opened and mixed into cold liquids or foods.
1 Bottle, 1 month supply
60 capsules
One-time purchase
$ 165/bottle
3 Bottles, 3 month supply
180 capsules
Automatically renews
$ 115.50/bottle

Product Details        Shipping Details
X
Neuralli replaces our current product Bened Life PS128. Each bottle contains a 30-day supply of the unique psychobiotic strain L. plantarum PS128 at the clinically studied dosage of 60 billion CFUs per day.
Same trusted formulation with improvements. Here are some things that set Neuralli apart:
Neuralli is the first neurologically active medical probiotic. A novel probiotic strain clinically proven to provide a neurological health benefit.
Each bottle of Neuralli contains 60 capsules at 30 billion CFUs per capsule. Neuralli is meant to be taken at the clinical dosage of 2 capsules per day for neurological health benefits. For mental health benefits, Neuralli may be taken at 1-2 capsules per day.
Neuralli is made in the USA in an FDA-regulated, third-party audited, and cGMP-compliant facility.
Neuralli is packaged in 3-Phase Activ-Polymer™ CSP vials designed to keep the inside of the bottle very dry to maintain maximum potency.
Neuralli capsules include time-release technology for added gut deliverability.
Neuralli can travel at temperatures up to 99°F without affecting potency.
Ingredients
L. plantarum PS128™, inulin, microcrystalline cellulose, silicon dioxide, magnesium stearate, and vegetable capsule (hydroxypropyl methylcellulose and water).
Not manufactured with gluten, peanuts, soybeans, milk (including lactose), nuts, eggs, shellfish, fish, celery, mustard, sesame seeds, sulfur dioxide and sulfite, lupin and molluscs. Produced in an FDA-regulated, third-party audited, and cGMP-compliant facility that may process other products that contain these allergens or ingredients.
Each serving (2 capsules) contains at least 60 billion CFUs of L. plantarum PS128™.
X
Shipping Details
Neuralli™ ships expedited via UPS 1-2 day or 3-6 day (International) in insulated packaging with ice packs. Orders generally ship out the same day or by the next day. Orders not shipped by Thursday will generally ship out by the following Monday to avoid weekend delays.
For urgent orders or special requests such as requiring a signature for delivery, please email hello@benedlife.com.
Neuralli can be stored at or below room temperature (77° F) for 90 days without affecting potency. We recommend that Neuralli be refrigerated to guarantee the highest quality through its best by date.
Neuralli can travel at temperatures up to 99° F. Each Neuralli capsule includes an extra amount of PS128™ added at the time of production to account for any loss that may occur during transport and storage.
PO Boxes Shipments
PO Boxes are not eligible for overnight delivery.
International Shipments
International shipments may be subject to import taxes, customs duties, and/or fees imposed by the destination country. The above charges are not included in the product or shipping costs and are the buyer's responsibility. Please find all T&Cs here.
3 Bottles, 3 month supply
180 capsules
One-time purchase
$ 165/bottle


Free Shipping
(US and Canada)

Packaged for
Maximum Potency

Modify your
subscription at any time

Exceptional
Customer Support
Feel more comfortable in your own body
We get it - GI issues, mental health struggles, and neurological conditions can all be uncomfortable sometimes. That's why we are getting the word out about our unique neurologically active probiotic and the science behind it.

Since 2015 our product has become a trusted helper folks with Parkinson's disease, for autistic people, and so many others around the world.

Check out our science. Read our story. Then try Neuralli for yourself or your loved one.