Unlock the power of the gut-brain axis
Unique probiotics to support mental health and wellbeing
The first gut-brain medical probiotic.
L. plantarum PS128 provides health benefits for stress, occasional low mood, and sleep conditions.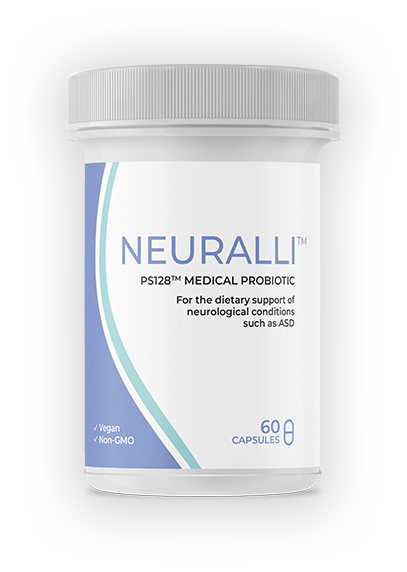 Clinically researched mental health support
Neuralli is powered by the unique probiotic strain L. plantarum PS128.
PS128 appears to balance "happy hormones," like serotonin and dopamine, made by gut and brain cells. Clinical trial participants reported a significant improvement in low mood and negative emotions.
Those struggling with sleep also experienced improved sleep quality and lower cortisol levels. You may benefit from Neuralli regardless of whether you have gut issues.
Neuralli is formulated to provide 60 billion CFU per serving of PS128, the same amount used in clinical studies.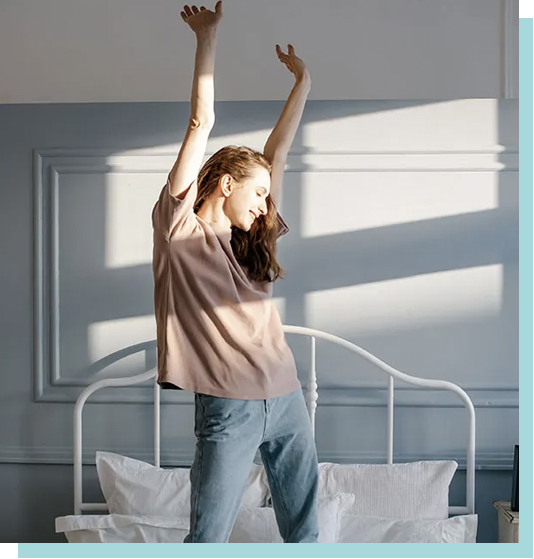 **VAT & custom duties not included, see checkout page for charges.
To see if Neuralli works for you, please consider 2-month trial or more.
Neuralli contains the unique neurologically active probiotic strain L. plantarum PS128.
PS128 was administered for 2 or more months in all but one clinical study**.

**In studies of people with neurological conditions. 
I've had such a dramatic change

I've had such a dramatic change in my depression and overall attitude since starting to take Neuralli. I had initially tried it for a month and didn't notice any changes, but when I stopped taking it for a couple of weeks, I had a massive depression bout. When I started up again, my mood dramatically improved again. It's been shocking to see how much impact it has on me.

Have had sleep issues for years

Have had sleep issues for years and have tried every traditional and nontraditional treatment to no avail. Neuralli has helped me with my sleep issues and that has yielded a big quality of life improvement. Feel so fortunate that I chanced upon this probiotic.

I have Complex Post-Traumatic Stress

I have Complex Post-Traumatic Stress Disorder (C-PTSD) and Neuralli is helping me. I struggle with depression, anxiety, and mood regulation, and Neuralli boosts my baseline mood and reduces my anxiety, which makes it easier for me to regulate myself when triggered. *For reference, I've been taking two capsules a day for five months, with no side effects, and this is the only thing I'm taking for these issues.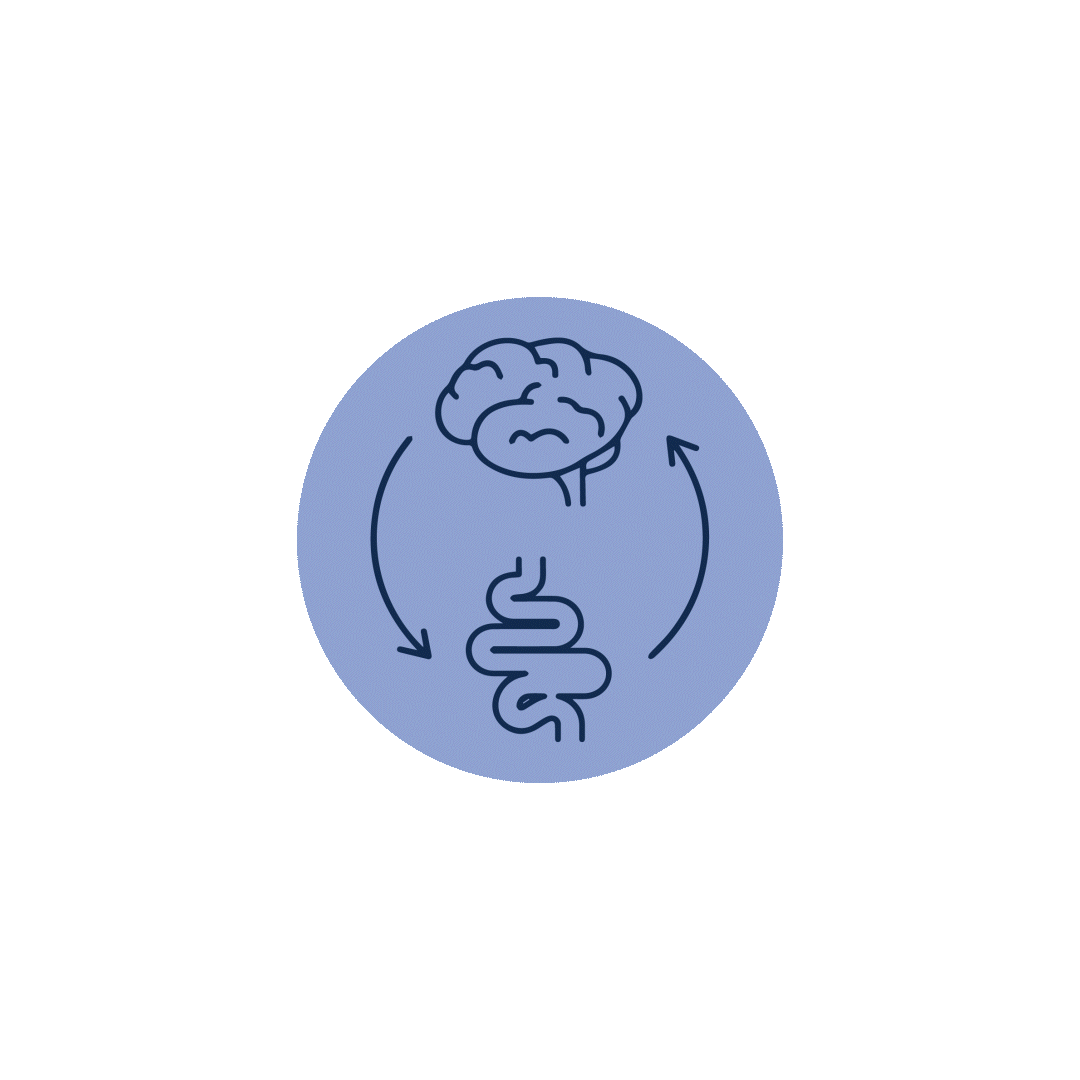 Bringing gut & brain into balance
Hidden away in your gut is a diverse ecosystem of trillions of bacteria, fungi, viruses, and other microorganisms: the microbiome.
A healthy microbiome supports gut function and so much more. It can even help to balance brain chemicals for better sleep, mood, and overall mental wellbeing. Not all probiotic strains can impact mental health. Neuralli can be a powerful, natural approach.
It's easy to find out if Neuralli works for you
Pre-order 3 bottles of Neuralli.

Take 2 capsules a day.

Continue daily use for three months.

See what differences you notice in mood or movement.
Customers taking Neuralli have reported improved mood, sleep, and overall mental wellness.
Continuous and regular use of Neuralli provides the best results.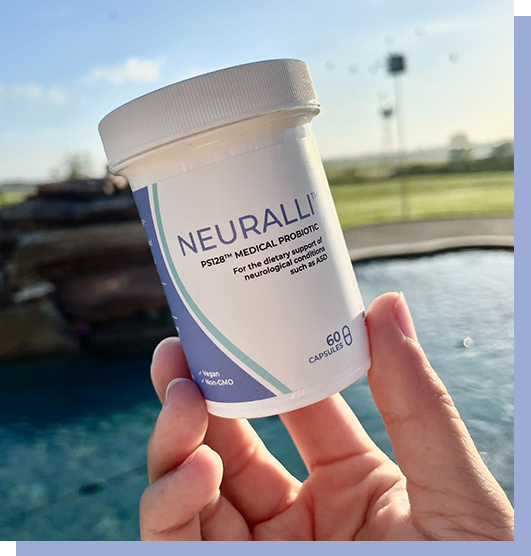 [When my husband] began using PS128 … I didn't imagine I'd see any actual results. But just a month later, he regained strength in his fingers, and his hands stopped trembling enough for him to be able to replace his hearing aid batteries all by himself.
Caregiver of Parkinson's patient
For the past few decades I've [struggled with nightmares and insomnia]. PS128 was only one of many "treatments" I tried, not hoping for any positive results. Yet after a few weeks taking PS128 twice a day, I was able to fall asleep without nightmares

Insomnia patient
With medication, I suffered badly with "on-off" phenomenon and motor complications. After the first month [taking PS128], the changes were subtle, but real: I could wear button-up shirts again… I could even button my left sleeve cuff using my right hand. PS128 gives me hope that I can keep my "normal days" longer.
Early-onset Parkinson's patient