Unlock the power of
the gut-brain axis
Unique gut-brain probiotics that support mental and
neurological health.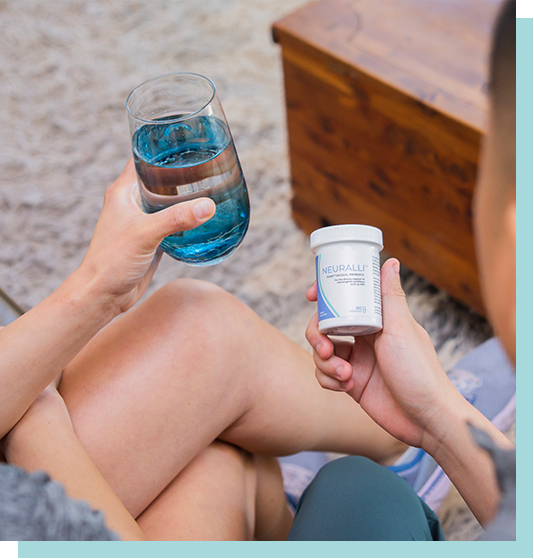 The first gut-brain medical probiotic.
L. plantarum PS128 provides health benefits for people with neurological conditions such as ASD and PD.
Bringing gut & brain into balance
Hidden away in your gut is a diverse ecosystem of trillions of bacteria, fungi, viruses, and other microorganisms - the microbiome.

A healthy microbiome supports healthy gut function and so much more. It can even help to balance brain chemicals for better attention, sleep, mood, and movement.

But you can't trust just any probiotic on the shelf to help bring mind, mood and movement back into balance. Only specific strains like PS128 can do that. Bened Life is dedicated to promoting neurological and mental health with unique brain-focused probiotics that are backed by clinical science.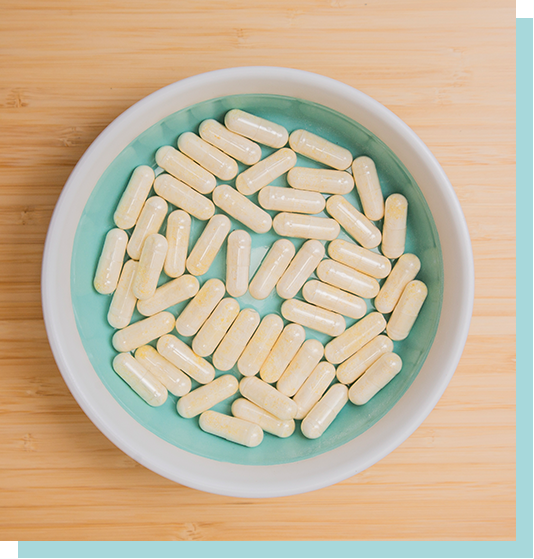 Feel more comfortable in your own body
We get it - GI issues, mental health struggles, and neurological conditions can all be uncomfortable sometimes. That's why we are getting the word out about our unique neurologically active probiotic and the science behind it.

Since 2015, PS128 has been a trusted helper for autistic people, folks with Parkinson's disease, and so many others around the world.

Check out our science. Read our story. Then try Neuralli for yourself or your loved one.
This probiotic has immediately given me a lift. I'm autistic and have several gastrointestinal issues. This probiotic reduced my amount of painful cramping and other GI issues. I am absolutely grateful to Bened for creating this. I feel so much more independence and confidence. It has been life changing.
A. Salter
I have 2 Grandsons, one with ASD the other a TBI. The PS128 certainly makes a difference to their behaviour and gives them the opportunity to integrate into community better. We live in Australia and hope the PS128 will become more readily available over here although the speedy shipment from Solace has been great and the care taken with the packaging.

A. Walmsley
I have enjoyed this specialty probiotic - benefit of helping with anxiety, sleep and endurance performance sports! I mainly take it for triathlon, and race results have been amazing this year. We are at the tip of the iceberg on how important gut health is, and this is fascinating to see how it can impact so many systems in our body.   Customer service has been great and very personable!   I can't wait for more and more research to come out on this.

E. S
I have been taking PS128 for almost three months. Unfortunately I was diagnosed with Parkinson's Disease 20 years ago. As a result, the last two decades have found me seeking help to find something and/or someone to assist me in slowing down the progression of this hideous disease. Then a few months ago, along comes PS128 and I see the first positive results in 20 years!!!!!!!!!! This probiotic has dragged me out of a deep depression that has been a chain around my neck for years. My limb tremors have slowed down a bit. It has also aided in "normalizing" my digestive system. These are but a few of the positive results I have experienced with PS128.
L. Russell
Customer Service is fantastic, as is the product itself. Came really quickly! I ordered early in the morning, and got it in the evening the next day!!! Amazing! Benefits have been apparent as well. I have really bad anxiety, and all my meds weren't working, and giving me weird side effects. I pretty much gave up on using conventional medications and decided to just suck it up. Then I found a post on Reddit talking about how it helped someone with their anxiety and thought, what the heck, I will try it . Worst case scenario, I get GI benefits, best scenario it helps with my anxiety. I got the best case scenario, and the GI benefits! LOL. Anxiety is still there, but I can live with it , and not as debilitating as it used to be.
A. J
PS128 was the best for my autistic son. For many years we tried everything, 17 months now, his behaviour has been provided so much responses to environment, surroundings and happier. I'm not thanked enough for it!
L. Tsai
It's easy to find out if Neuralli works for you
Order Neuralli.
Take 2 capsules a day.
Do this for three months.
See what differences you notice in mood or movement.
Customers taking Neuralli have reported better gastrointestinal function, more confidence, and improved mood.
You could ask supportive people around you if they notice any positive changes in you.
Continuous and regular use of Neuralli provides the best results.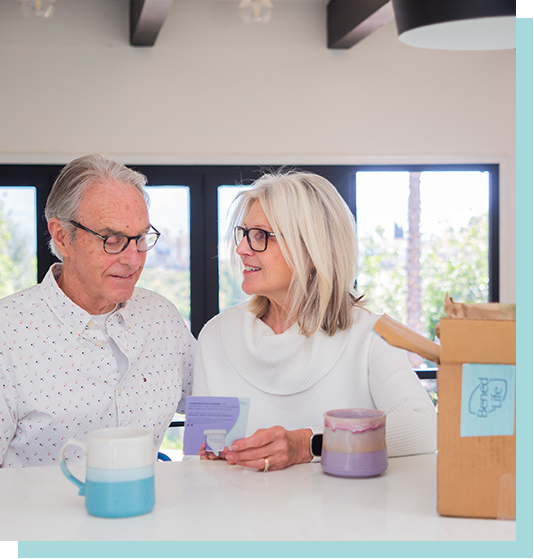 Free Shipping
(US and Canada)

Packaged for
Maximum Potency

Modify your
subscription at any time

Exceptional
Customer Support
Learn About Gut-Brain Health