Unlock the power of the gut-brain axis
Neuralli is the gut-brain probiotic for mental health conditions

Probiotics for mental health?
Anxiety and depression - they affect more than just your mind, because after all, our bodies are made of interconnected parts.
Parts like the brain, gut cells, and gut microbiome are all closely intertwined, and this gut-brain communication is a two-way street. In other words, what's in your gut influences what happens in your brain.
Only a unique probiotic strain, such as the one in Neuralli, can support gut-microbiome to brain signaling in neurological conditions such as anxiety, depression, and ASD.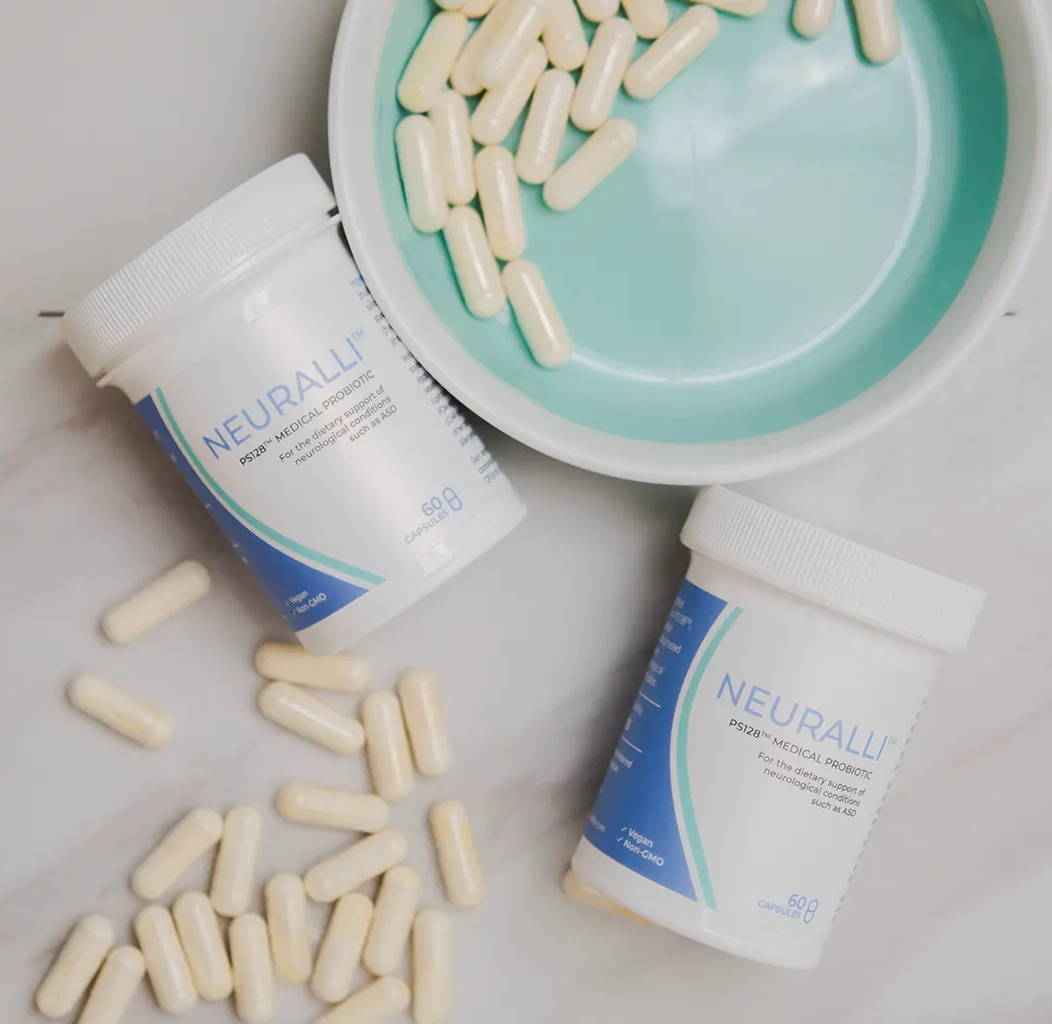 Clinically researched mental health support
Neuralli is a medical probiotic that is intended for the dietary management of neurological conditions. It contains the psychobiotic strain L. plantarum PS128 that preclinical studies suggest can balance serotonin and dopamine.
Clinical studies of PS128 have noted the following benefits:
Higher clinical effectiveness on anxiety of an SSRI when taken in combination with PS1281
Lower incidence of adverse reactions of an SSRI when taken in combination with PS1281
Decreased depression symptoms after 8 weeks of PS128 in a small pilot study2
Want to learn more about PS128? See all 12 clinical studies.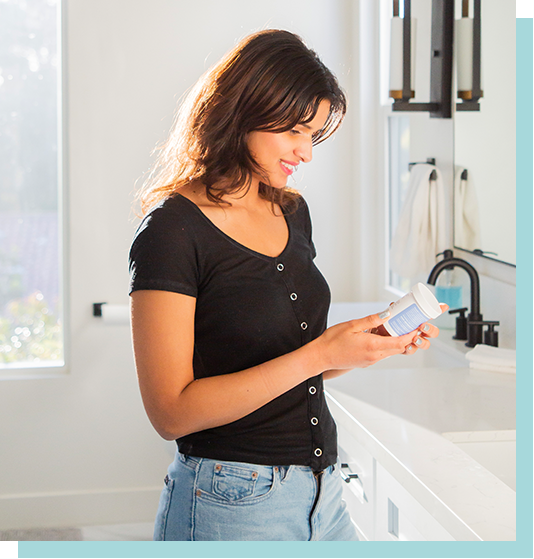 Trial Neuralli for 2 or more months to see if it works for you.
Neuralli contains the unique neurologically active probiotic strain L. plantarum PS128.
PS128 was administered for 2 or more months in all but one clinical study**.

**In studies of people with neurological conditions. 
We are only two weeks in, but I have seen an improvement in my son's mood. I hear more laughter than I did before. So I am sure we are headed in the right direction.

This does seem to be working well. It's been about three months and the anxiety is much improved.

Easier to regulate myself

I struggle with depression, anxiety, and mood regulation, and Neuralli boosts my baseline mood and reduces my anxiety, which makes it easier for me to regulate myself when triggered... Since my nervous system isn't as overwhelmed, I can use tools learned in therapy to regulate myself. With Neuralli and talk therapy, I'm definitely making progress.

Closest thing to happy pills

I'm in STEM, and I normally wouldn't be caught dead making claims like this, but I must say, PS128 is the closest thing to happy pills I've ever found. I went from a chronically depressed person to an almost annoyingly happy person, while taking PS128. Thank you for everything.

Bringing gut & brain into balance
Hidden away in your gut is a diverse ecosystem of trillions of bacteria, fungi, viruses, and other microorganisms: the microbiome. A healthy microbiome can support so much more than just gut function.
PS128 is a unique probiotic strain that may help to balance neurologically active molecules in the brain (as indicated by preclinical studies). Not all probiotic strains can impact gut-microbiome to brain signaling as PS128 can. Neuralli could be a powerful, natural approach to dietary management of your neurological condition.

Clinically Studied Probiotic
Neuralli is the first neurologically active medical probiotic, formulated with a probiotic strain backed by 12 clinical studies.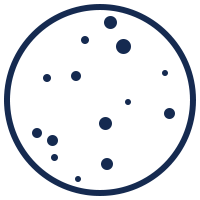 Each bottle contains 60 capsules at 30 billion CFUs per capsule. Neuralli is meant to be taken at the clinical dosage of 2 capsules per day for neurological health benefits. For mental health benefits, it may be taken at 1-2 capsules per day.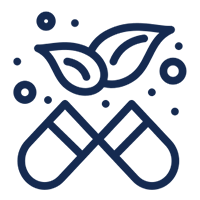 Neuralli's probiotic bacteria and BioVXR capsules are engineered for acid-resistance. Take as capsules for maximum protection from stomach acid, or mix the powder into cold food or drink if needed.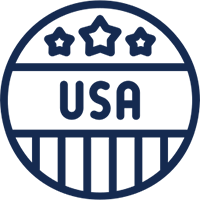 Less travel, higher quality, more accountability. Our US manufacturing process is one of the many ways we put our customers first.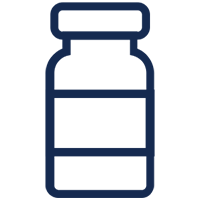 Neuralli is packaged in state-of-the-art 3-Phase Activ-Polymer™ CSP vials. CSP vials keep the inside of the bottle very dry and maintain maximum probiotic potency.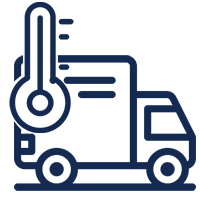 High-Temperature Travel Protected

We ship fast, and on ice when it's hot outside, so your probiotics arrive alive and maintain their potency through their best by date when stored in the fridge.
It's easy to find out if Neuralli works for you
Take 2 capsules a day
Do this for two or more months
See what differences you notice
Customers taking Neuralli have reported improved mood, less anxiety, and better ability to regulate overwhelming emotions.
Continuous and regular use of Neuralli provides the best results.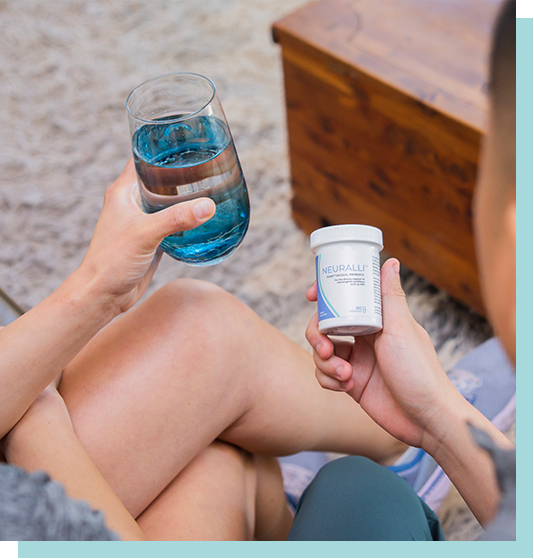 [When my husband] began using PS128 … I didn't imagine I'd see any actual results. But just a month later, he regained strength in his fingers, and his hands stopped trembling enough for him to be able to replace his hearing aid batteries all by himself.
Caregiver of Parkinson's patient
For the past few decades I've [struggled with nightmares and insomnia]. PS128 was only one of many "treatments" I tried, not hoping for any positive results. Yet after a few weeks taking PS128 twice a day, I was able to fall asleep without nightmares

Insomnia patient
With medication, I suffered badly with "on-off" phenomenon and motor complications. After the first month [taking PS128], the changes were subtle, but real: I could wear button-up shirts again… I could even button my left sleeve cuff using my right hand. PS128 gives me hope that I can keep my "normal days" longer.
Early-onset Parkinson's patient